Artist: C.S. Muras

My current body of work portrays elements of the connectedness between humans and nature. There is a symbiotic relationship between life and the environment that I enjoy and respect, a birth from and return to the earth in a sort of atomic recycling program.
Each drawing explores this idea through a textural landscape that is the signature of my chosen style. If one imagines, one can feel the rough surface of the bark, smell its rich earthy aroma, taste its bitterness, and hear the creaking branches while the eyes take in each subtle detail.....
Please feel free to roam around, explore each photo gallery, and let your imagination run wild. If by chance your creative desires have been peaked and there is something you'd like custom made for your home I'd be more than happy to oblige.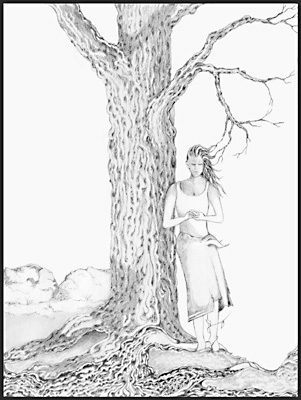 Serenity
To purchase or commission artwork please contact:
Chris Muras